Wholesale Hijab Medina Silk
With 63 different color options, you can buy any number of colors you want. The more pieces you buy, the cheaper it is per piece. If you're looking for a hijab company that adds elegance and style, the Hicabistan brand Hijab Medina Silk is the perfect choice. With its luxurious fabric and five-star reviews, this hijab makes it easy to look your best while still being modest. Read on to find out more about Medina Silk Hijab Wholesale and make an informed decision with our ultimate buyers guide.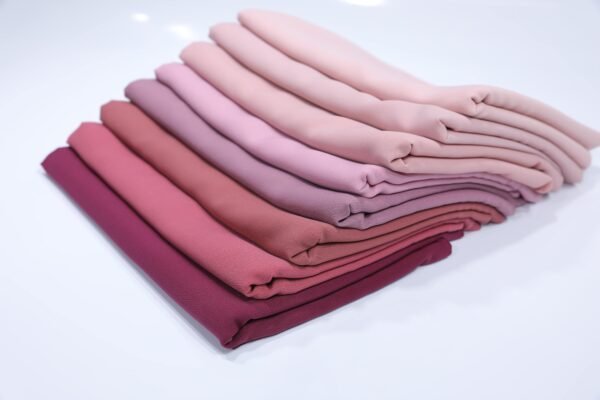 What is Medina Silk Hijab ?
Medina Silk Hijabs are hijabs made from high-quality silk fabric that provide a luxurious and comfortable fit. These hijabs come in several different shades and styles, such as plain colours, volants and instant medina silk. Not only are these hijabs stylish and luxurious, but they also offer great protection against the sun's rays with an SPF rating of 50+. With its modern design and quality craftsmanship, this hijab is sure to add a touch of elegance to your wardrobe.
Styles and Styles of Hijabs
Medina Silk Hijabs come in a variety of styles to suit many different looks. Whether you are looking for a classic and elegant look or something more modern, there is a hijab that will fit the bill. Plain colour hijabs are perfect for those who want a sleek minimalist style, while volant designs offer a bolder aesthetic. In addition, instant medina silk add an air of fun and playfulness to any outfit. With these stylish options to choose from, you can easily pick the perfect hijab for any occasion.
What Are The Dimensions?
The general dimensions of our hijabs are 75×190. Since we made our products with the highest quality fabric and sewing method, we kept the product weight at an ideal level. We only make 190 cm because the product is heavier. You can find 200 cm in different wholesale hijab suppliers, but the weight is lighter and the fabric quality is lower.
Know Your Fabrics and Quality
When shopping for a Wholesale Hijab Medina Silk, it is important to know what kind of fabrics and quality you're getting. Medina silk hijabs are made from 100% natural mulberry silk which is strong, lightweight and durable. Quality silks are also breathable and light, and they can keep you cool in warm weather. Additionally, they come in a variety of textures such as matt satins or chiffons that add luxuriousness. Look for hijabs with tested dyes to ensure the colour will last longer.
Care and Maintenance for Hijab Medina Silk
The care instructions for your Medina Silk Scarf depend on what kind of fabric it is made from. Generally, it's better to hand-wash your hijab in cold water and hang-dry it, as machine washing can damage the delicate fabric. Always use a mild detergent and follow the instructions that come with your hijab; some fabrics may require special care methods like Ironing or Dry Cleaning.