Looking for wholesale hijabs? There are plenty of great options available online from a variety of wholesalers. In this guide, we'll provide tips on finding quality hijabs at an amazing price, as well as provide reviews of the best hijab wholesalers for you to choose from.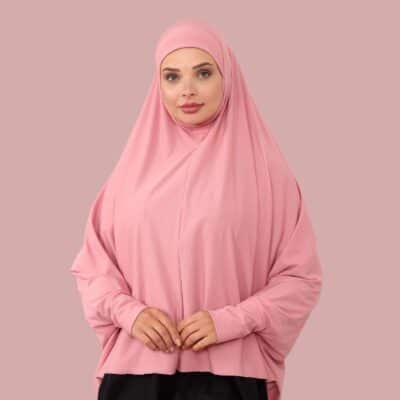 Research Reputable Suppliers
One of the most important steps to finding great hijab wholesale providers is researching reputable suppliers. Take the time to read online reviews and check each vendor's very own website for information about their products and services. Make sure to read customer feedback to get an idea of what real buyers think about their experience with the company. Additionally, it's a good idea to contact vendors directly with any questions you have before making a purchase.
Compare Wholesale Pricing Options
Once you have narrowed down your list to the best hijab wholesalers, it's time to compare their pricing options. Many vendors offer discounts for larger orders, so consider placing a bulk order if possible. Look for wholesale providers who allow you to get the most bang for your buck by offering competitive prices on shipping costs, discounts, and loyalty programs. This will ensure that you maximize your budget while still getting quality hijabs.
Look for Satisfied Customer Reviews
A great way to find reliable hijab wholesalers is by researching customer reviews. Read as many customer reviews as possible from past users and use them to create a list of vendors who consistently deliver quality hijabs that customers are happy with. Additionally, use the reviews to get a good understanding of the customer service offered by the wholesaler and their willingness to accommodate any special requests or needs you may have.
Verify Hijab Product Quality Standards
It's important to make sure the hijab wholesalers you select have quality control measures in place. Ask them about their production process, fabrics used, and if they have any certifications or accreditation from related industry bodies. Verify that the hijabs you're purchasing meet all safety standards, are free from pollutants and can stand up to repeated wearings over time. With quality product standards in place, you'll be sure to find wholesale hijabs that will please your clients and build user loyalty.
Check for Clear Return/Refund Policies
To ensure a safe and successful relationship with wholesale hijab providers, make sure that there is an established return or refund policy in place for goods purchased. Clearly stated policies will ensure that customers are aware of their rights and that both parties can be held accountable should any issues arise. Understand the terms and conditions set out by your chosen provider; this includes assessing if any restocking fees may apply in the event of a return, or any charges related to delivery. Being aware of these policies from the outset will help you anticipate potential problems with your purchase or order and avoid any unwanted surprises down the line.